FREE DELIVERY ON ORDERS OVER £35!
---
- Knock knock...
- Who's there?
- Smith & Brock. We've got your home delivery…
Hello!
We're Joe & Nick. 
We're founders of Knock Knock (by Smith & Brock) - a family-run, London based food delivery service, distributing fresh, premium, chef-quality produce to homes, all in the back of our van!
---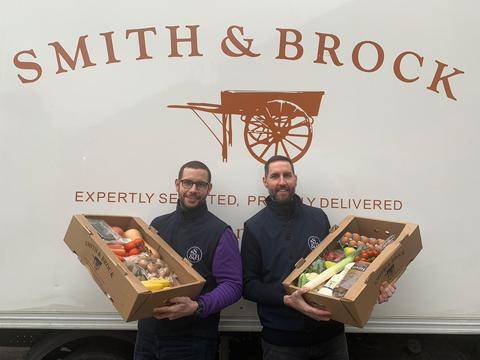 Knock Knock was born during the arrival of the Coronavirus, as we began to see our trade rapidly vanish. It started as a couple Whatsapp messages within our local community, and now, with all our wonderful support from the general public, we're processing hundreds of deliveries everyday!
We see ourselves as different to other produce suppliers out there. We work with small, artisanal growers from all around the world, searching high and low for the best seasonal produce all year round, whether that is lentils from France or Salami from Italy - there's no stopping us!
This means we can deliver niche, flavoursome products of the highest quality that are harder to come by in your local supermarket. Our produce may not be made for the masses, but it's made for flavour - to be truly enjoyed. And we hope you enjoy it too!
All our boxes are made from recycled cardboard to keep plastic at a minimum, and we don't outsource for delivery either. We like to have complete control of the logistics, so your box will be delivered personally with our driver in our van, to guarantee you receive your box with the utmost care (and a beaming smile!)
---
TAKE A LOOK AT A FEW OF OUR FAVOURITES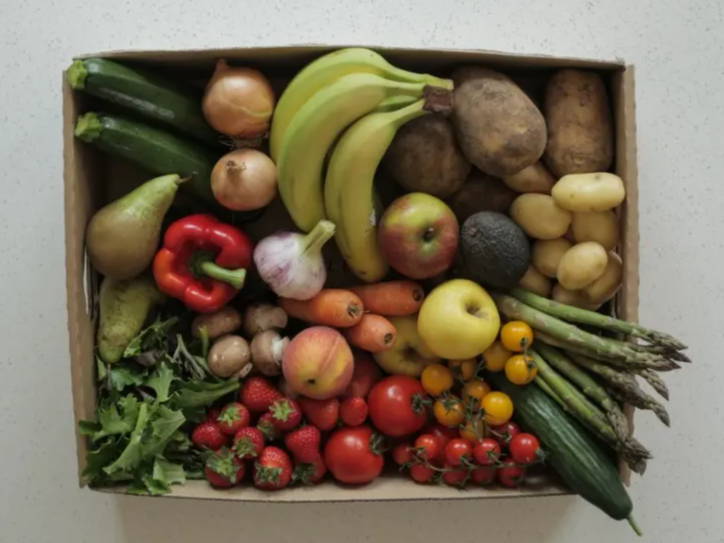 All the Fruit and Veg essentials you'll need for a week of healthy dinners!
We search high and low for the most flavoursome seasonal produce, so you'll receive the best of the best!


---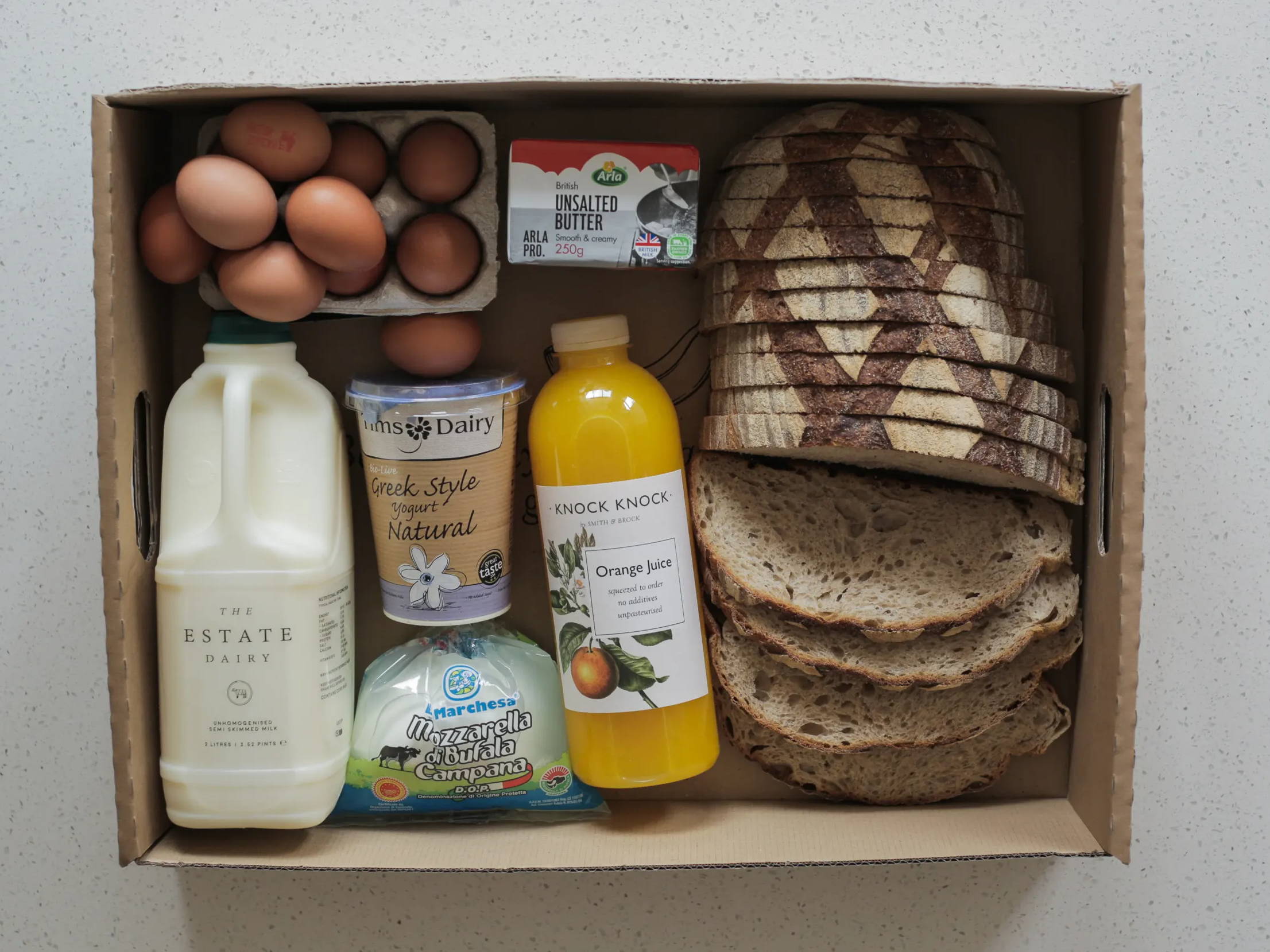 A box full of the most popular dairy items you'll need this week!
Inside you'll find milks, eggs, butter, yoghurt and Buffalo Mozzarella, but also some bread and orange juice too!


---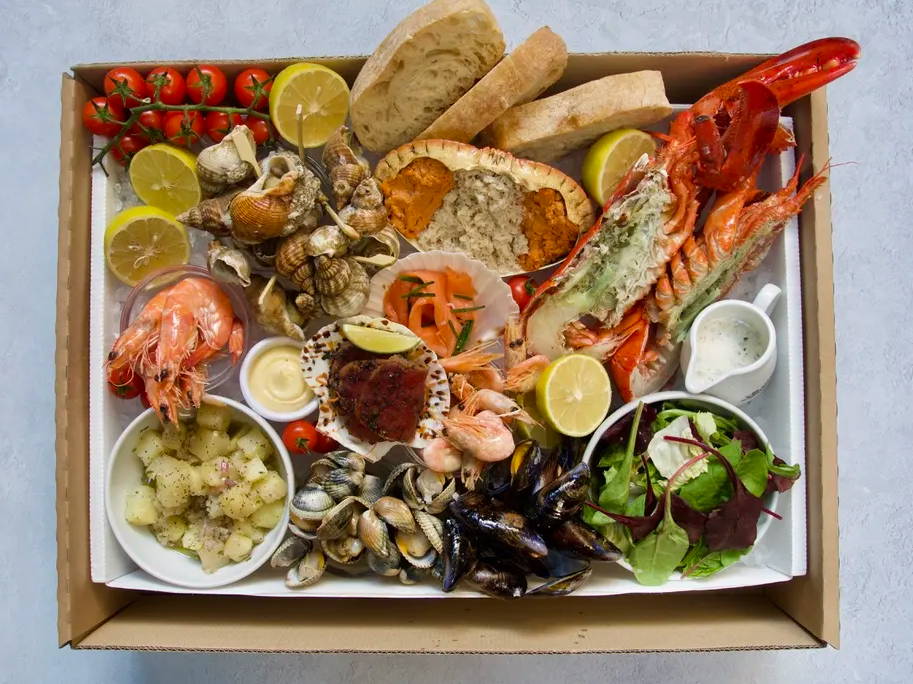 Get your hands on the finest freshest seafood around with this box!
Already cooked and ready to eat on your doorstep, you'll find crab, shrimps, mussels and a whole native lobster too!