3 Healthy & Easy-To-Make Recipes
Too busy to prepare healthy meals? Then these quick & easy-to-make recipe ideas might just be exactly what you need. We know this back-to-school month tends to be synonymous with busy, but with these simple recipes you'll only need 30 minutes to prepare a delicious meal!
Colourful Pasta & Mozzarella Salad
A fresh & colourful pasta salad packed with Italian pasta, fresh mozzarella and a variety of crisp seasonal veg. So simple and versatile, pasta salads can be reinvented time and again throughout the seasons! It's the perfect dish for packed lunches or to serve alongside your protein. Click here for the recipe instructions!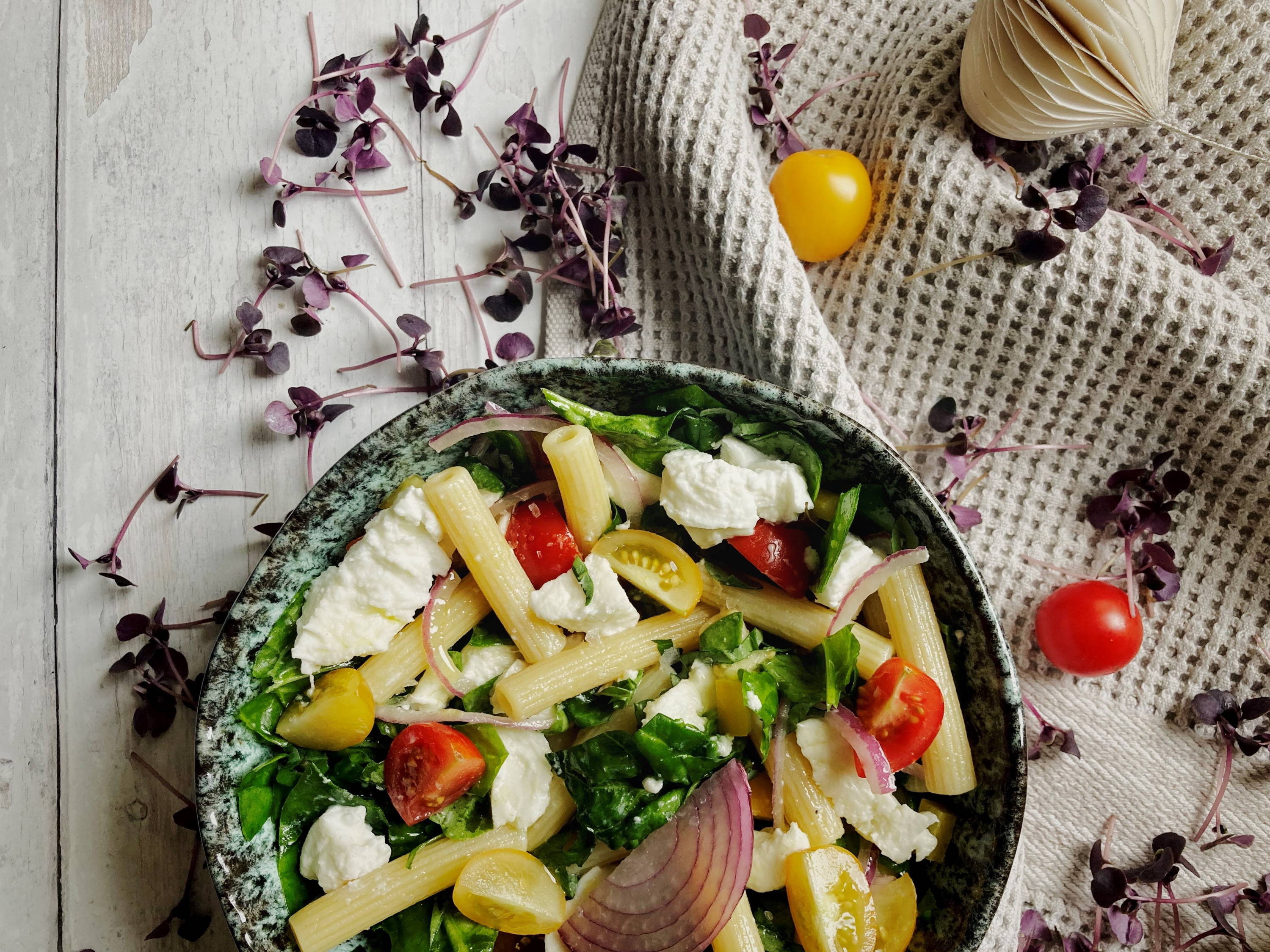 Herb, Cucumber, Radish & Egg Potato Salad
A much loved classic, the potato salad! Enjoy a lovely new potato salad paired with some perfectly soft boiled eggs on the side. With this healthy version skip the mayo and season the salad using just a bit of lemon juice, olive oil, salt and pepper. You'd be surprised how quick you can whip up such a healthy & tasty recipe! Click here for the full recipe instructions.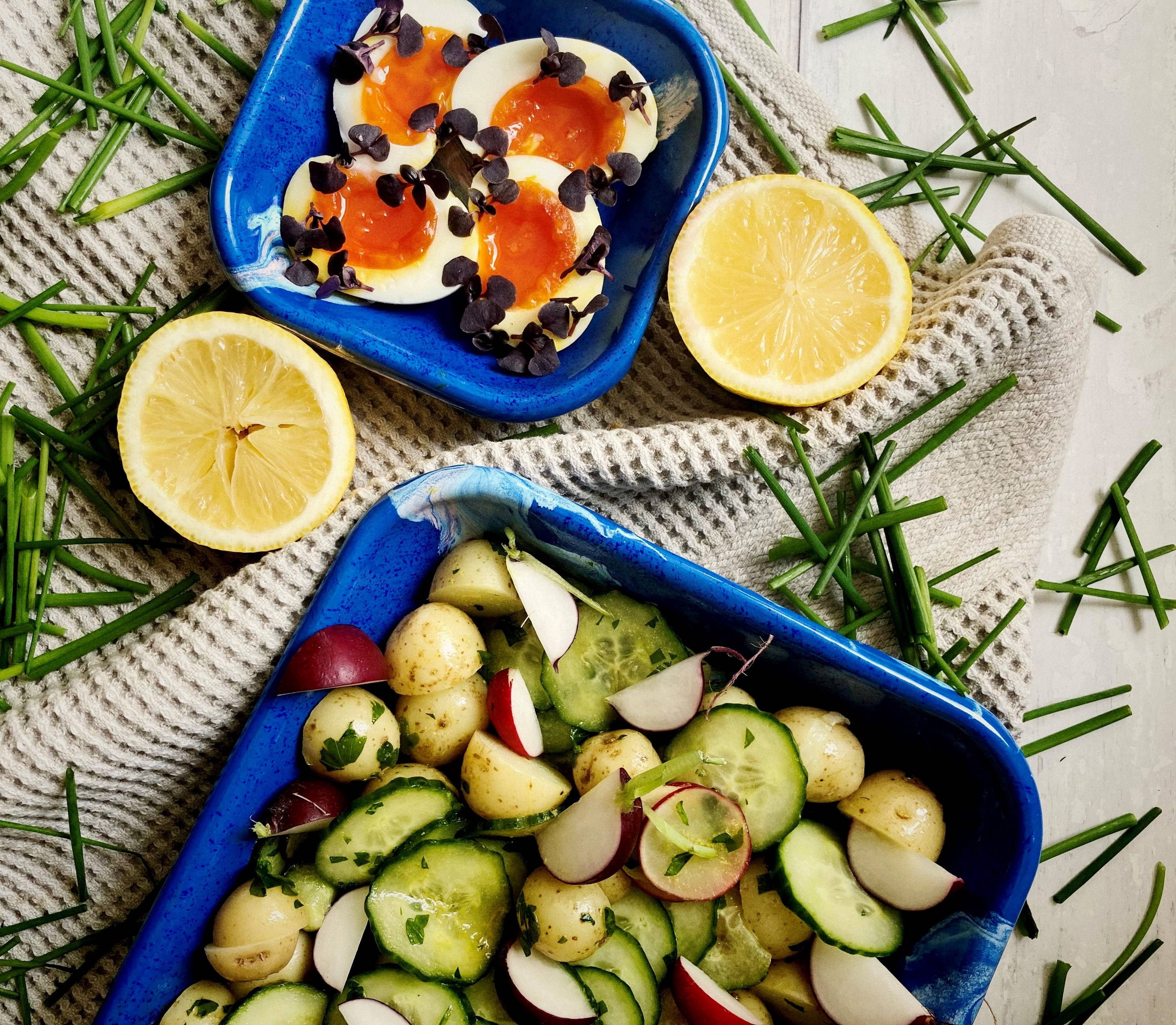 Sweet Potato, Spinach, Pomegranate & Feta Salad
A sweet & savoury salad vibrant in both taste and colour. The combination of the pomegranate, the sweet potato and the feta make for the perfect blend of sweet and salty. This incredibly easy-to-make recipe will delight both your body and your tastebuds! Click here for the recipe instructions.